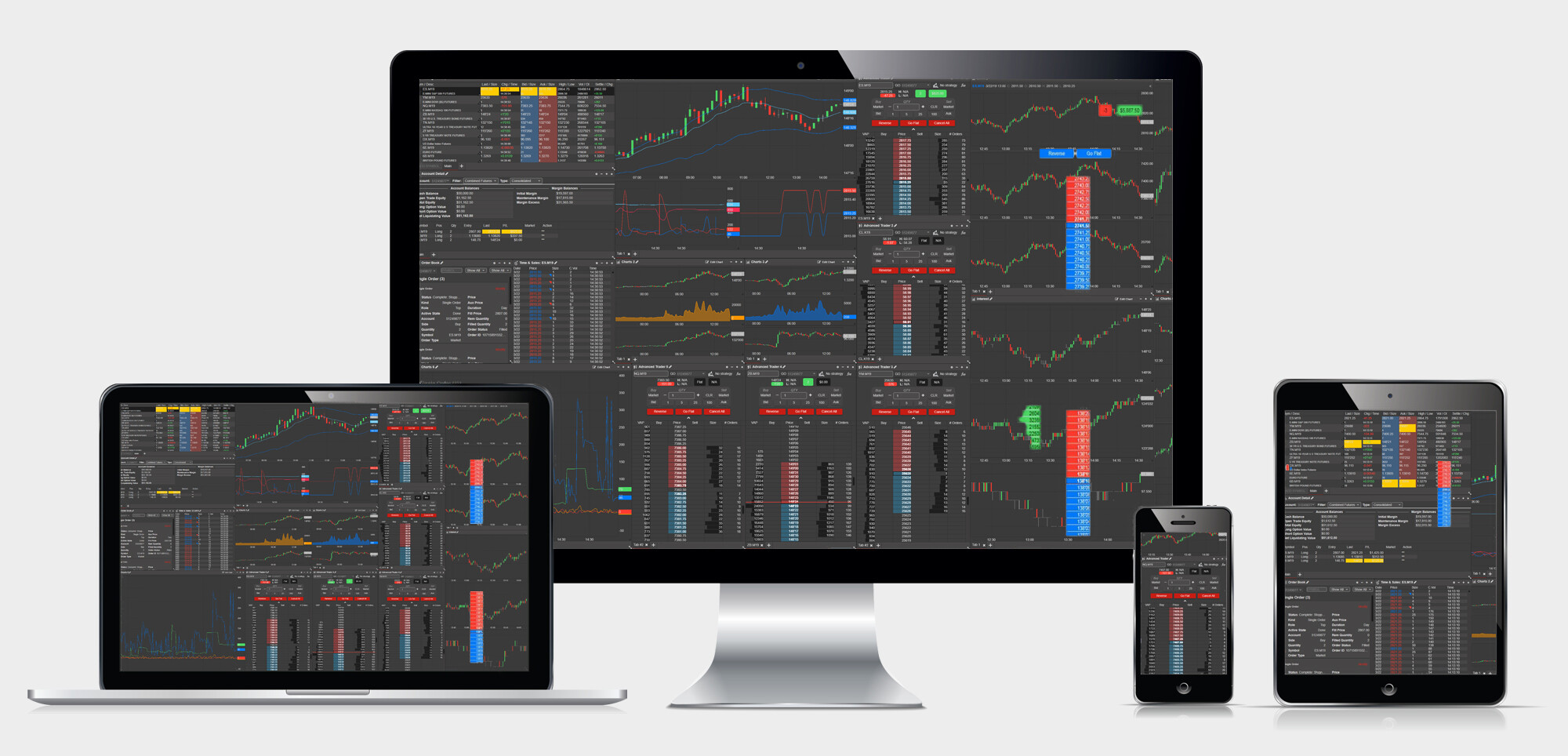 Our Flagship Platform
The Ironbeam platform was built for the modern futures trader with speed, customization, and cross-platform functionality at the forefront. With desktop, web, and fully-featured mobile applications you can trade from anywhere and enjoy the same powerful functionalities and workspaces across all platforms.
Popular Trading Platforms
There are many other trading platforms that we offer. If you don't see the one that you're looking for, or would like help choosing the best platform to suit your needs please call us at 312-765-7200.
Trading Platform FAQs Which trading platforms are available to me? Ironbeam offers many trading platforms. Visit our platform page to view your options. If there is a platform that you are interested in that is not listed on our platform page, call our help desk to check availability. Ironbeam is compatible with many platforms that are not listed [...]
Trading FAQs What exchanges are currently supported by Ironbeam? We offer trading on the following exchanges: -Chicago Mercantile Exchange (CME) -Coinbase Derivatives -Chicago Board of Trade (CBOT) -New York Mercantile Exchange (NYMEX) -Commodity Exchange Inc. (COMEX) -ICE Futures US -ICE Futures Europe -EUREX Do you offer options trading? Yes, of course. During what hours can I trade? You [...]