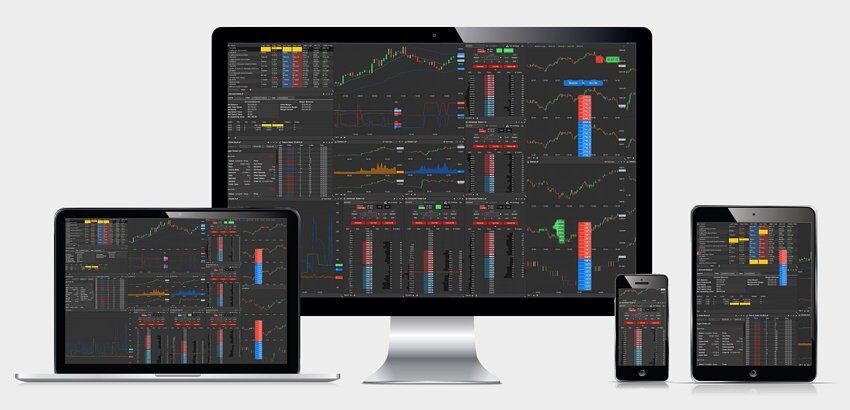 The Evolved Futures Trading Platform
The Ironbeam App was built for the modern futures trader with speed, customization, and cross-platform functionality at the forefront. With desktop, web, and a fully-featured mobile app you can trade from anywhere and enjoy the same powerful functionalities and workspaces across all devices. 
Get Your Free Demo Today
The Ironbeam App is one of the only fully-featured mobile futures trading apps. Seamlessly trade between web, desktop, and mobile. Enjoy powerful charting, unfiltered market data, and 24-hour support.
Risk-Free Simulated Trading

Unlimited Support & Walkthroughs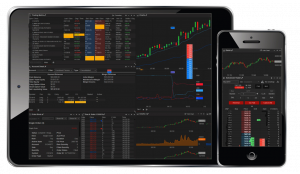 PLATFORM FEATURES
Trading Matrix
The Trading Matrix is the heart of the Ironbeam App. Select futures, options, or spreads and track various live data points like Change, Bid/Ask, OHLC, Volume, Open Interest, Option Greeks, and much more. Apply your custom formulas as indicators or trade signals to the Trading Matrix. Long gone are the days of having to look at a chart to get your trade signals or to see what price a certain moving average is at. The Trading Matrix also supplies you with real-time margins and contract specifications like tick size, value, and expirations.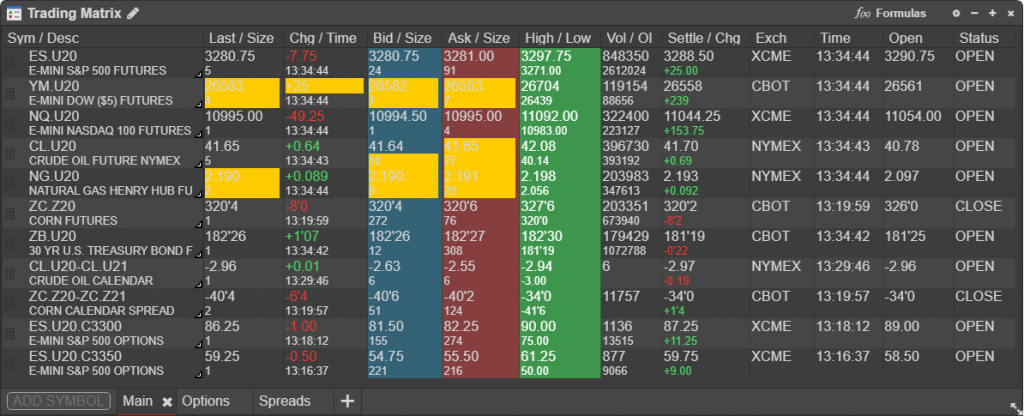 Advanced Trader
Monitor the depth of market (DOM) direct from the exchange with unfiltered market data. Place, modify, and cancel orders with ease. Deploy custom order strategies and put your logic to the test. The Advanced Trader was built to be a completely customizable DOM. You can now plot indicators and custom formulas as their own column within the ladder. With "one-click-trading" enabled, you can place orders and strategies with one click, and drag orders to modify. The new Advanced Trader also sports displays to show your position, P/L, and average entry price.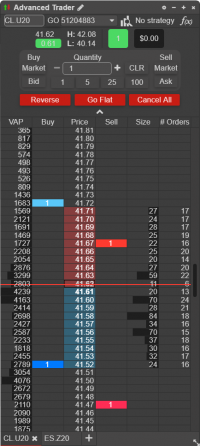 Charts
The Ironbeam platform comes with a brand new charting engine. Aside from all of the industry-standard features, Ironbeam's charting allows you to create and monitor custom formulas and indicators in real-time across multiple markets. Instead of only having indicators that rely on your candles or bars, you can create formulas that ignore the past and only focus on current market conditions. You can also put as many charts as you'd like into one charting window. Ironbeam charting also supports Options & Spread charting.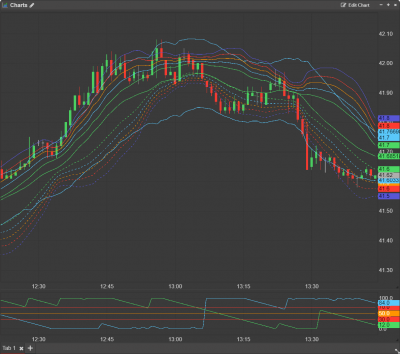 Order Types & Strategies
Ironbeam's order entry enables you to create and save custom order strategies. Aside from many built-in order types, the strategy builder lets you use custom formulas to create your own trading strategies and order types. Put your strategies to the test and make adjustments for better performance. All working orders placed on the Ironbeam platform are held server-side. You can place an order on your computer, and modify or cancel it on your phone.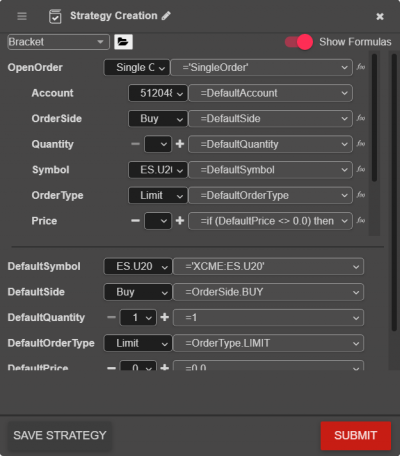 Formulas & XapiScript
The Ironbeam platform is completely formula-based. Any user can use xapiscript right on the front-end trading platform. Create custom formulas and apply them as: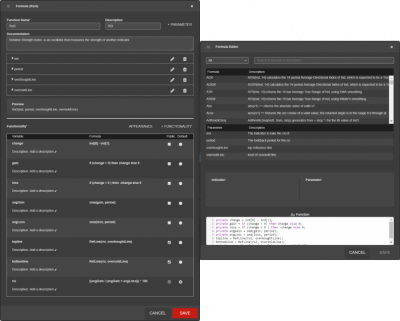 Order Book
View details for any order history in your account. Monitor, modify or cancel working and pending orders for continuous management of your futures trading portfolio.

Fills
Keep track of your filled orders, as well as your P/L on the day. View your combined fills, or sort by contract or time. If you are trading multiple accounts you can view fills for each separate account within the same window.

Account Detail
Monitor your live account details. View your margins, positions, and balances in real-time. Use the Actions menu to quickly add or offset positions, check individual margin requirements or open depth-of-market (ladder) for any of your open positions.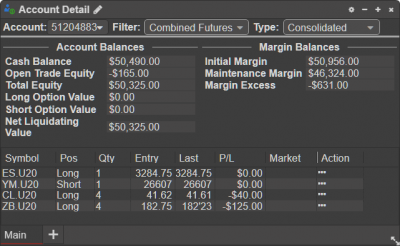 Quote Speed & Ultra-Low Latency
Ironbeam distributes unfiltered tick data. Ironbeam's proprietary data aggregation algorithm allows remote users to subscribe to hundreds or thousands of instruments and formulas without bogging down a standard internet connection or PC. All of the indicator, formula & data calculations are done on Ironbeam servers, so your computer or mobile device can breathe.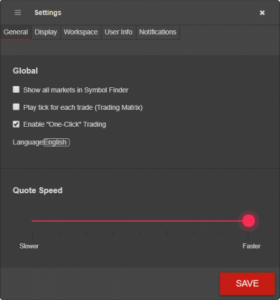 Current Promotions
30 days of commission-free trading on micro indices

$500 day trade margins on many popular futures contracts
Trade with NO EXTRA COST
Many traders are burdened with connection, routing, data, and platform fees just to be able to place an order. With the Ironbeam App, trade how you want, when you want; don't pay extra for your trading platform! Take a look at how the Ironbeam App stacks up against Rithmic and CQG, two of the industry's leading platform providers.
Ironbeam App
No contract or routing fees!
Test Drive The Ironbeam App
Questions? Call us at 312-765-7200.
*Day trading margins not available during the commission-free period. Platform fees are charged in addition to the standard NFA, Exchange, Commission, and other fees. CQG, Rithmic, and Ironbeam App are separate trading systems.*