The Ironbeam App™
Built to bring futures trading to any device. Trade the markets from your phone, tablet, web, or desktop with our free app.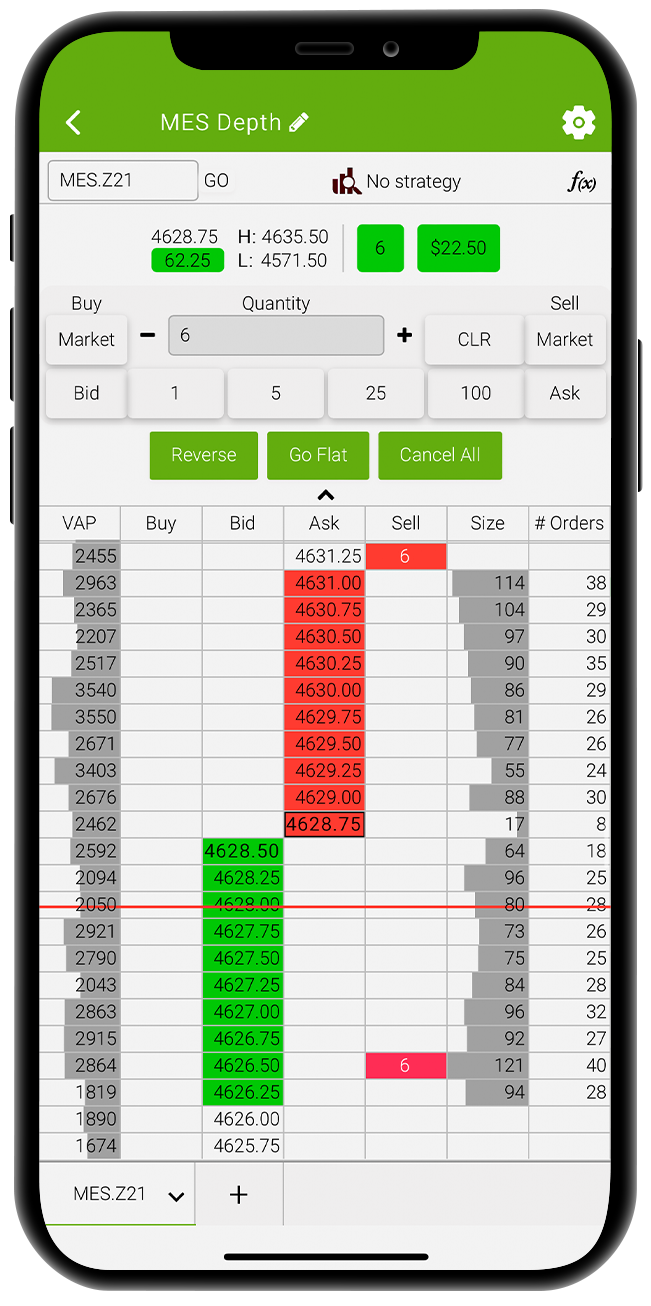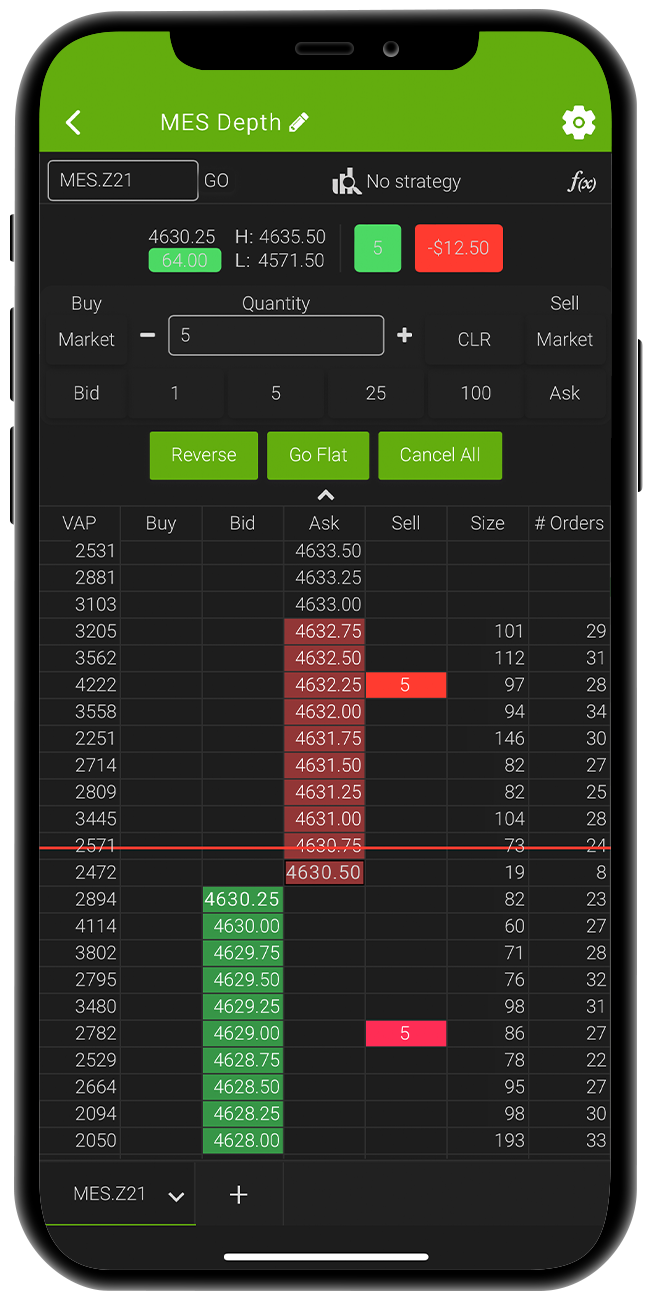 Ultra-low latency.
The Ironbeam app has a dedicated data connection to the exchange. Receive unfiltered market data and execute trades in microseconds.
Automate your strategy.
Build custom order types and strategies, then apply them on the go. The Ironbeam app has over 10 built-in server-side order types, but you can create as many as you'd like.
Trade from anywhere.
Trade from any device connected to the internet. Workspaces save across all devices. Trade with the same charts and setups no matter where you are logging in from.
Low daytrade margins.
Ironbeam app users get immediate access to low day margins on over 75 futures contracts.