Micro E-Mini Futures Are Now Live
Micro E-Mini S&P 500 Hourly Chart Since Launch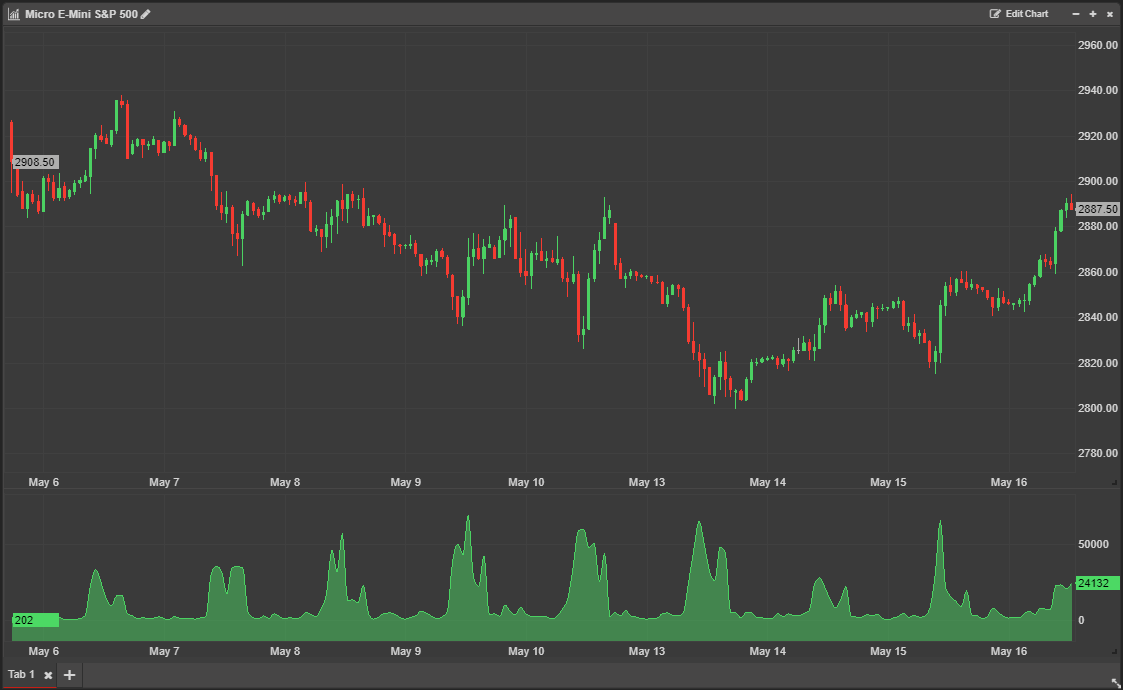 This chart is provided by Firetip X.
CME's Successful Product Debut
Trading on the all-new Micro E-Mini futures contracts launched last week, with almost 2 million contracts traded in the first five days. Concerns about liquidity and cannibalization of trading volume on the larger contracts were almost immediately squashed, as bid/ask spreads have remained tight, and the Micro contracts' big brothers (ES, YM, NQ, RTY) haven't shown any signs of losing trading volume.
How To Access & Trade Micro E-Minis
The Micro E-Mini contracts are already tradable on Firetip X, along with most of the 3rd party trading platforms that we offer. If you do not have a trading account with us already, you can sign up for a two week demo of the Firetip X trading platform below.
If you have any questions, feel free to leave a comment.
Related Articles:
Live Demo of Our FIRETIP X Trading Platform
Sign up for a FREE 14 day trial of the FIRETIP online trading platform
Please note that the demo does not account for commissions and fees that would be charged in a live account.
DISCLAIMER: There is a substantial risk of loss in trading commodity futures and options products. Losses in excess of your initial investment may occur. Past performance is not necessarily indicative of future results. Please contact your account representative with concerns or questions.